Piano tuning
Exact and professional piano tuning
The piano doesn't sound the same anymore?

Probably it's time !to tune it
Please leave your details below, and we will contact you shortly:
Music has power. It can make a movie exciting, make you shed a tear and remember a loved one, and also make you smile and fun. The music accompanies us throughout our lives and creates a collection of songs and melodies.
As an expert piano tuner, it is important to me that the music you hear should be the most accurate and correct.
In piano tuning, I make the sound that you get out of the piano to be the most accurate and correct, so that you, can enjoy the piano, and keep collecting good and happy memories.
The piano strings are at a great tension of about 100 kg on each string individually. There are about 200 strings in the piano, and accordingly, the total tension on the strings amounts to tens of thousands of Kilograms of pressure! This tension naturally changes as a result of weather changes, and after the piano is moved.
Therefore, and in order to maintain the tension on the strings at the right frequency, in order to enjoy a precise and rich sound, it is advisable to tune your piano regularly at least once a year.
In order to provide your piano with an exact tuning, leave details on the form, and we will contact you as soon as possible: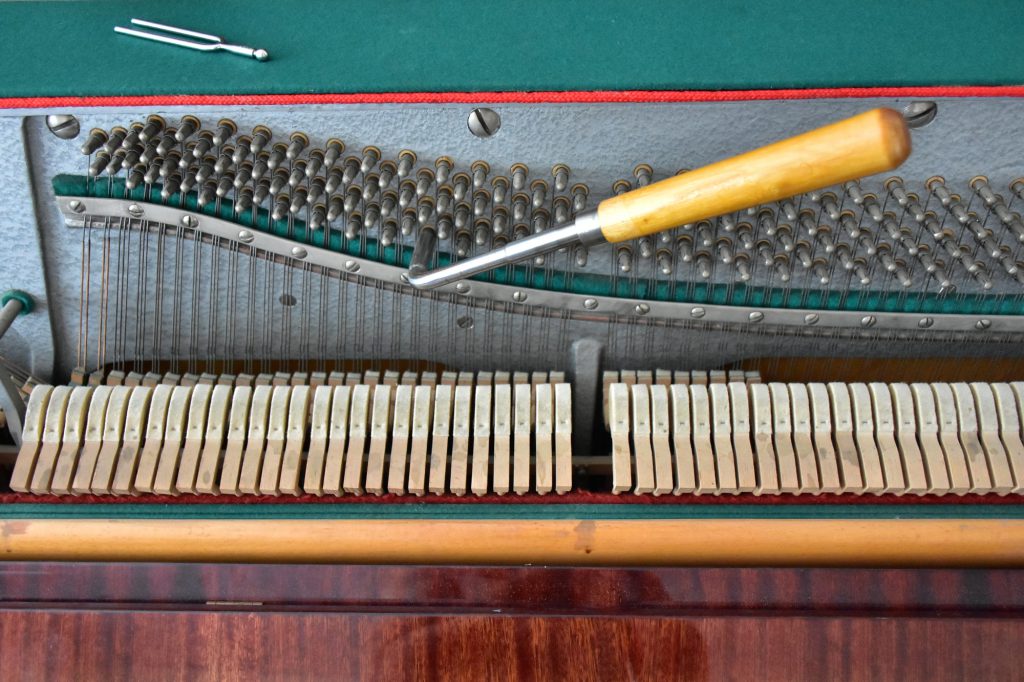 The piano doesn't sound the same anymore?
it's time to tune it!
Please leave your details below, and we will contact you shortly: